An Encounter Bay home at 21 Southern Right Cres offers stunning views for less than Adelaide's median house price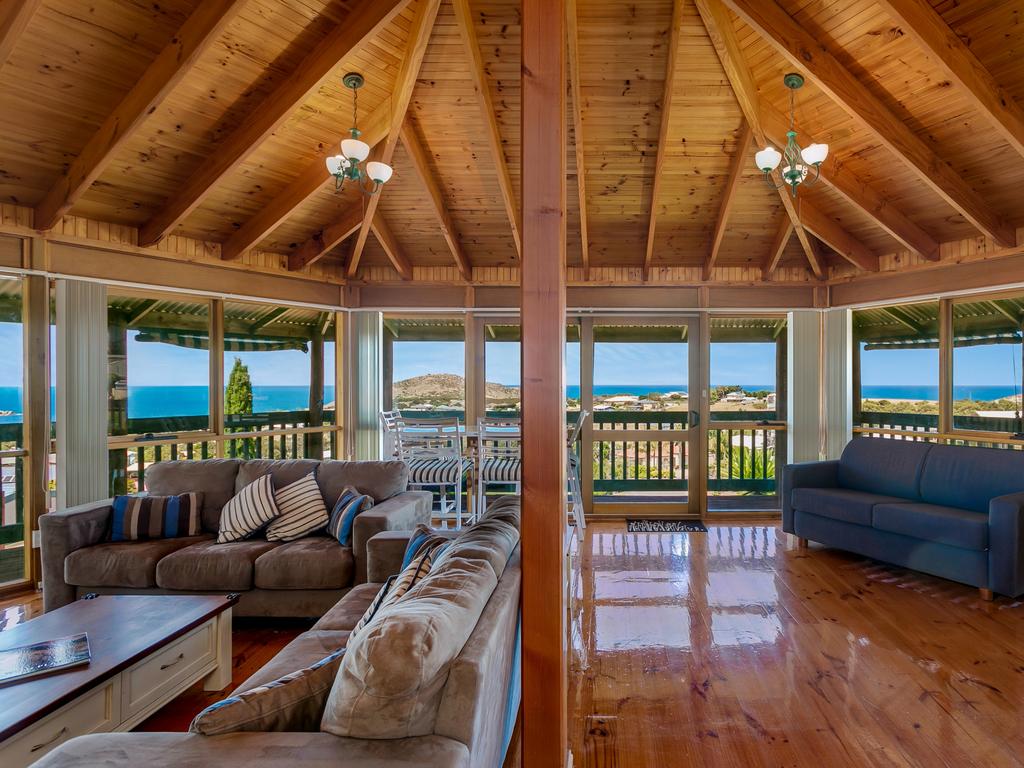 ---
If you're looking to escape to the coast, you can do it in style in this beautiful Encounter Bay home – and for a lot less money than you might have thought!
A private holiday home at 21 Southern Right Cres with stunning coastal views hit the market yesterday with a price tag of $450,000, with selling agent Sue Brand of Harcourts South Coast already reporting strong interest in the home.
---
"I've had numerous inquiries since it went up at 9.30am Monday and it's off to a good start," she said.
"There are quite obviously a lot of people looking to buy, and a lot of people…